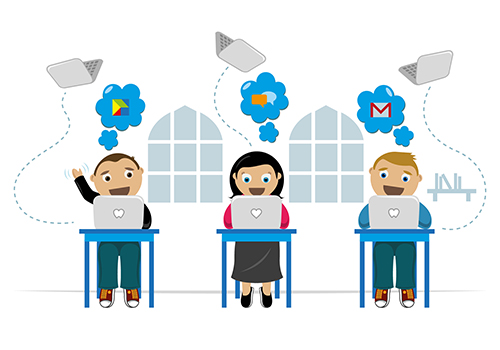 Keonics IT Education & Services (ITES) Division is having a network of 289 centers located in Hobli, Taluka and District Head Quarters across the Karnataka State. Keonics provides IT training through its own centers, Yuva.Com Centers & Franchisee Centers. These centers focus on strengthening the IT community in each location by acting as a hub for all their IT related activities. Keonics IT Training & ITES are ISO 9001:2015 Certified  Divisions.
Keonics provides computer training as per the requirement of the market, business establishment, educational field etc., It also, provides training to the employees of Government Departments/Boards/Corporations as per their requirement, Keonics Training Centers are fully equipped with latest infrastructure along with internet facilities. Keonics is the largest IT training institute in Karnataka State providing IT education to the Rural unemployed youths. Keonics has implemented various IT related training programmes sponsored by both Govt. of India and Govt. of Karnataka for the deprived candidates.
Keonics is implementing computer training programme in all the 8 North Eastern States & Goa for DoNER & ICT, New Delhi, sponsored training programmes. Also, implemented computerization and training programme in First Grade Government Women's College in the Karnataka State.
Best Performed Centers -2013-14
Terms & conditions for new Franchaise centres
Standard Instructions Manual 2012
Growth of training activity in the filed of Electronics and IT related activities are given below:-
Keonics has designed and modified the courses from time to time depending on the market scenario, it is also working on innovative IT related courses which are affordable at reasonable fees and catered to the Rural Mass.